Self Represented Parties - Means to File Pleadings
National Student Loan Data System
The National Student Loan Data System (NSLDS) is the U.S. Department of Education's (ED's) central database for student aid. NSLDS receives data from schools, guaranty agencies, the Direct Loan program, and other Department of ED programs. NSLDS Student Access provides a centralized, integrated view of Title IV loans and grants so that recipients of Title IV Aid can access and inquire about their Title IV loans and/or grant data.
Free or Low Cost Bankruptcy Assistance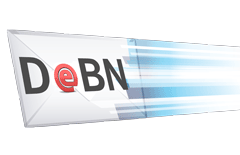 Debtor Electronic Bankruptcy Noticing

To receive orders and court-generated notices by email instead of paper copies
through the U.S. mail, use this FAST, FREE, and CONVENIENT online tool and go paperless.
Obtaining Social Security Information
The Social Security Administration has stopped providing benefit verification letters in their local offices. Customers need to either obtain these letters on-line or by calling the SSA toll free number at 1-800-772-1213 and requesting a letter by mail.
In addition, the Social Security Administration no longer provides SSN printouts. If you need a replacement card, complete an application [Form SS-5] and provide original, required documention. Take or mail those documents to your local Social Security office or card center. For additional information, visit www.socialsecurity.gov/ssnumber or call 1-800-772-1213.