General Trustee Information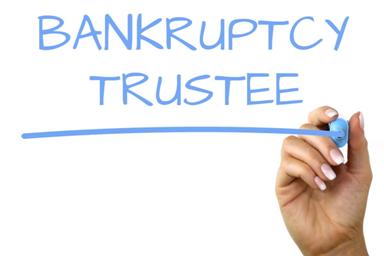 There are Two Primary Types of Trustees in Bankruptcy:
1. The first type is the U.S.Trustee, who is employed by the Department of Justice in the Executive Branch and is responsbile for matters of administration of a bankruptcy case.
(1) A definition for this type is:
An officer of the U.S. Department of Justice responsible for supervising the administration of bankruptcy cases, estates, and trustees; monitoring plans and disclosure statements; monitoring creditors' committees; monitoring fee applications; and performing other statutory duties.
(2) The U.S. Trustee's responsibilities include:
(a) appointing members of a panel of trustees who administer individual bankruptcy cases;
(b) supervising the actions of the private trustees and the administration of all bankruptcy cases; and
(c) approving credit counseling and debt relief agencies and for investigating potential bankruptcy fraud.
(3) The United States Trustee for Region 1 serves the federal judicial districts established for Massachusetts, Maine, New Hampshire and Rhode Island. The regional office is located in Boston, MA with a local office in Providence, RI.
---
2. The second type of Trustee in Bankruptcy is the Case or Standing Trustee, who serves as the court-appointed representative of the estate who actually administers the bankruptcy estate.
(1) A definition for this type is:
The representative of the bankruptcy estate who exercises statutory powers, principally for the benefit of the unsecured creditors, under the general supervision of the court and the direct supervision of the U.S. trustee or bankruptcy administrator. The trustee is a private individual or corporation appointed in all chapter 7, chapter 12, and chapter 13 cases and some chapter 11 cases. The trustee's responsibilities include reviewing the debtor's petition and schedules and bringing actions against creditors or the debtor to recover property of the bankruptcy estate. In chapter 7, the trustee liquidates property of the estate, and makes distributions to creditors. Trustees in chapter 12 and 13 have similar duties to a chapter 7 trustee and the additional responsibilities of overseeing the debtor's plan, receiving payments from debtors, and disbursing plan payments to creditors.
(2) A chapter 7 trustee is in charge of liquidating the estate.
(3) In some chapter 11 cases, the debtor-in-possession is replaced by a trustee who administers the estate.
(4) In a chapter 13 case, there is a one Standing Trustee for the entire district of Rhode Island, to whom all cases under chapter 13 are assigned.
(5) The case and standing trustees preside at the Section 341 meeting of creditors where the debtor is placed under oath and questioned about their bankruptcy schedules and statements.
Please refer to the menu links on the left side of this page to access contact information for the various trustees who serve the district of Rhode Island Bankruptcy Court.