You are here
COVID-19 Court Status of Operations Page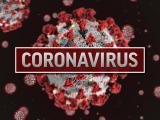 QUICK LINKS:
1. Visit the General Order Page for All Orders related to COVID-19
2. Self-Represented Parties Means of Filing Page
3. US Courts Judiciary Preparedness for Coronavirus (COVID-19) Site
4. Visit our Summary Page of Court Orders and Updates Related to COVID-19 Court Operations
Effective June 1, 2021, the U.S. Bankruptcy Court for the District of Rhode Island reopened to the public Monday-Friday, 9:00 AM to 4:00 PM (except holidays). For additional information regarding the reopening and entering the Courthouse, please click here.
Unless otherwise notified, all hearings are being conducted either telephonically or via video using Zoom.gov and information about such hearings can be found on the calendar page.
Below please find our daily/weekly status updates of ongoing court announcements related to Coronavirus (COVID-19). We also have a summary page available. Should you have any further questions, please call our main line at (401) 626-3100. For emergency filings during non-business hours, please call (401) 935-2335.
---
August 31, 2021 Update
The President created the Safer Federal Workforce Task Force to give federal agencies ongoing guidance to keep their employees safe and their agencies operating during the COVID-19 pandemic. New federal building access procedures took effect on Wednesday, August 25, 2021. Please visit this link for details.
Persons coming to the Rhode Island Bankruptcy Court to transact business with the Court for a court proceeding or to visit the Clerk's Office are coming to "obtain a public service or benefit" and therefore are not subject to these new vaccination form or negative covid test requirements in order to gain entry to the US Bankruptcy Court, located onthe 6'th floor, 380 Westminster Street, Providence, RI. Upon entering the building, please notify the ground security you are coming for a public service or benefit. The mask mandate in the building remains in effect.
---
May 20, 2021 Update
The Court issued GO 21-003 rescinding GO 20-005, effective July 1, 2021 and also amended GO 20-009, effective June 1, 2021. See orders for details.
---
May 13, 2021 Update
The Court issued GO 21-002 reopening the Clerk's Office on June 1, 2021, rescinding general orders 20-003 and 20-006 as of June 1 and amending general orders 20-004 and 20-012 as of June 1, 2021. The Clerk issued Notice of these upcoming changes.
---
April 8, 2021 Update
The Court updated training materials re extensions to the Bankruptcy Provisions of the CARES Act created by the COVID-19 Bankruptcy Relief Extension Act of 2021.
---
March 1, 2021 Update
Court Notice re New Director's Form and New Electronic Case Filing Event to Implement the Supplemental Proof of Claim for CARES Act Forbearance Claim
---
February 11, 2021 Update
The Court issues General Order 21-001 amending Local Rule 5001-2 regarding use of the Electronic Drop Box by self-represented parties and how and when original signatures will be received.
---
February 8, 2021 Update
The Court publishes a training document on the bankruptcy provisions contained in the Consolidated Appropriations Act, 2021.
---
December 31, 2020 Update
The Court issues General Order 20-012 setting forth health screening protocol for Bankruptcy Court visitation and access restrictions. In addition, the Court creates a new web page with the instructions for building access.
---
July 15 2020 Update
The Court issues General Order 20-009 transitioning all court proceedings to the Zoom video platform commencing on August 5, 2020, for the forseeable future.
---
June 15, 2020 Update
U.S. Trustee Program extends telephonic or video Section 341 meetings to cases filed through October 10, 2020. See June 12, 2020 Notice from their website.
---
June 11, 2020 Update
The Court is pleased to announce that it is now live streaming audio of court hearings on its YouTube channel at https://www.youtube.com/channel/UCeaFUH4LPF3DD4jtR-mxd2w/liv
Details about the Court's calendaring process and links to our YouTube channel, monthly calendars and instructional documents are available on the website calendar page. Note: recorded audio of court hearings are available on the case docket generally within 48 hours of hearing and require Pacer access.
---
May 26, 2020 Update
Please see the May 26, 2020 letter from the Honorable Diane Finkle, U.S. Bankruptcy Judge, to the Rhode Island Bankruptcy Bar on COVID-19 operational status.
---
May 13, 2020 Update
Access to Court Documents During COVID-19 Clerk's Office Public Area Closure -- the Court posted a Notice to Public Access Terminal Users on how to obtain court records during the COVID-19 pandemic and temporary closure of the Clerk's office. Please visit this page for available options.
---
April 30, 2020 Update
The Court announced a new online fee payment program for self represented filers and certain miscellaneous fees for registered ECF Users. See program page for complete details.
---
April 27, 2020 Update
The Court published a summary of bankruptcy changes related to the CARES Act, including a new Notice of Mortgage Forbearance event, and provides notice of the RI Department of Business Regulation's Financial Institution COVID-19 Relief Pledge.
---
April 21, 2020 Update
The Court has entered General Order 20-008 amending Interim Bankruptcy Rule 1020 to implement the provisions of the CARES Act related to eligibility to be a small business debtor under subchapter V of Chapter 11, which increased the maximum "aggregate noncontingent liquidated secured and unsecured debts" of the debtor from $2,725,625 to $7,500,000. This new maximum does not apply to cases filed prior to the enactment of the CARES Act, and is effective for one year from the effective date of the CARES Act, March 27, 2020. See 11 U.S.C. § 1182(1)(A).
---
April 10, 2020 Update
Training Document created re Bankruptcy Provisions of the Coronavirus Aid, Relief and Economic Security Act (CARES Act)
---
April 8, 2020 Update:
The Executive Office of the U.S. Trustee issued the attached Notice to Chapter 7 and 13 Trustees on April 7, 2020 regarding recovery rebates paid to consumer bankruptcy debtors under the CARES Act of 2020. Please visit the Executive Office of US Trustee Program for this and other important notices.
---
April 6, 2020 Update:
Rhode Island Remote Online Notarization:
Governor Raimondo's Office and the Secretary of State's Office worked together to secure the temporary authorization of remote online notarization in Rhode Island during the state of emergency to address the ability to continue notarizing documents while social distancing recommendations are in effect.
In an effort to honor the CDC's social distancing recommendations and in light of the Governor's declaration of a state of emergency, Remote Online Notarization (RON) will be permitted on a temporary basis during the current state of emergency due to the COVID-19 pandemic. Remote Online Notarization is the process by which documents are notarized in an electronic form where the signer and notary public are not physically in each other's presence but can communicate simultaneously using secure audio-video technology. To view the letter from Secretary of State Nellie Gorbea authorizing the RON, click here. To view the RI RON guidance, click here. To view the Standards of Conduct for Notaries in RI, click here.
---
April 3, 2020 Update:
The Court created a new web page ffor self-represented parties on methods of filing with the court during COVID-19 closing. In addition, the Court launches a new electronic drop box for self-represented parties to electronically file documents. Information about the program and other ways to file, are available on this new page.
---
April 1, 2020 Update:
Bankruptcy Judge Diane Finkle has entered General Order 20-007 regarding extension of certain deadlines related to Meeting of Creditors under 11 U.S.C. § 341(a) due to the exigent circumstances created by COVID-19 pandemic. Please CLICK HERE to review the text of the order for more details.
---
March 31, 2020 Update:
The Court has updated the Calendar page to provide the telephonic hearing instructions as well as access information for members of the public and the media. Please visit this page for details: https://www.rib.uscourts.gov/calendar-information
---
March 27, 2020 Update:
1. U.S. Bankruptcy Judge Diane Finkle issued General Order 20-006 on March 27, 2020 temporarily suspending specified local rules delegating service of Court Notices, Orders and other documents to parties due to COVID 19 virus pandemic. CLICK HERE to review the text of this order.
The specific local rules impacted include:
LBR 2002-1(a), (c), (d), and (e) – Notices to Various Persons/Entities
LBR 3017-1(a) – Notices related to Disclosure Statement
LBR 6004-1(a) – Notice of Sale LBR 9013-3(c) – Notice of Hearing
LBR 1009-1(b) – Service of Amended Petition, Lists, Schedules
LBR 1009-1(c)(1) – Service of Notices on Added Creditors
LBR 3015-1(b) – Service of Chapter 13 Plan (note: LBR 9013-3(b) is not suspended)
LBR 3015-2(b) – Service of Amended Chapter 13 Plan or Motion to Amend
LBR 6004-1(d) – Service of Motion to Sell in Chapter 13 Case
LBR 9022-1 – Judgments and Orders
2. The U.S. Trustee announced 4 new documents for the Public and Debtor's counsel to help facilitate the Section 341 telephonic Meeting of Creditors during the Pandemic period:
For more information, please contact Gary Donahue, Assistant United States Attorney, at Gary.L.Donahue@usdoj.gov
3. Due to high demand for remote recording capabilties during the top of each hour, the Court is changing its telephonic calendar schedule to commence at 10:30 AM each Wednesday, rather than at 10:00 AM. All hearings will be heard telephonically and parties should check the Court's docket for the procedures and instructions on accessing the conference, which will be posted two days prior to the scheduled hearing.
---
March 25, 2020 Updates:
Changes to Free Bankruptcy Legal Clinic:
Effective immediately the Rhode Island Bankruptcy Legal Clinic will be conducted by telephone conference only, rather than in-person at the Court.
Individuals signed up for a Clinic session are REQUIRED to complete two documents prior to being served telephonically by the volunteer attorney – an Intake Form and a Liability Waiver form. Both of these forms must be completed in full, emailed to the clinic coordinator, Christine Lanni at christine_lanni@rib.uscourts.gov, with a contact telephone number no later than TWO days before the clinic appointment. If these forms are not received by the clinic coordinator and a contact telephone number, the appointment will be cancelled.
The volunteer attorney will initiate the telephone conference on the date and time of the scheduled appointment at the contact number provided. It is possible that the first appointment of the clinic session may last longer than the allotted time, so the second appointment customer should remain available for up to thirty (30) minutes after their scheduled time. Thank you for your cooperation as we continue to try and provide free bankruptcy legal clinic services during this difficult pandemic period.
---
March 23, 2020 Update:
1. At this time, the Federal Center building at 380 Westminster Street, Providence, RI remains open to the public, provided visitors have not traveled to concerning countries or have symptoms of the virus. Nothwithstanding our building's status, U.S. Bankruptcy Judge Diane Finkle issued General Order 20-003 on March 23, 2020, closing the Rhode Island Bankruptcy Court to the public, effective Wednesday, March 25, 2020. Please CLICK HERE to review the order for complete details, including exceptions. A physical depository ("drop") box is located outside the Clerk's office public door entrance on the 6'th floor to receive paper filings. Filings made using the drop box must be accompanied by either (a) an e-mail to rib_helpdesk@rib.uscourts.gov, indicating the filer's name, the case name and number, and the date and time at which the filing was placed into the drop box or (b) a telephone call to 401-626-3100 to confirm the deposit. The contents of the box will be emptied each business day (provided the building is open).
2. To assure the continuation of bankruptcy court operations during this period of time, Bankruptcy Judge Finkle has also entered two additional General Orders. GO 20-004 temporarily modifies the means of filng pleadings by self-represented debtors. Please CLICK HERE to review this order for details about filing electronically via email, use of the Court's physical drop box or filing by mail.
3. General Order 20-005 temporarily suspends requirements for attorneys to obtain and retain original signatures from debtors for electronic filings. CLICK HERE to review the text of this order.
Clerk's office staff continue to be here to support you during this containment period -- through email, telephone and website on-line chat. Please make use of our staff directory for individual contact information, as well as our Ways to Contact webpage.
---
March 17, 2020 Update
1. U.S. Bankruptcy Judge Diane Finkle issues General Order 20-002 on March 17, 2020 ordering all trials and evidentiary hearings scheduled to commence between March 17 and April 17, 2020, to be continued generally. This order further states that all non-evidentiary hearings and proceedings during this period will proceed telephonically. CLICK HERE to review the text of this order.
2. The Office of the United States Trustee issued a Notice Continuing all In-Person Section 341 Meetings through April 10, 2020, to a later date to be determined. In addition, future Section 341 meetings will be held telephonically. CLICK HERE to review this Notice.
---
March 3, 3020 Update
In light of the recent announcements from the Rhode Island Department of Health regarding the COVID-19/Coronavirus, the U.S. Bankruptcy Court for the District of Rhode Island would like to assure the public that we are following all recommended guidelines provided by the Centers for Disease Control and Prevention to ensure the safety and health of our customers and staff. Please note the following:
If you are required to appear in court and are experiencing any flu like symptoms, have a fever, are coughing or sneezing, please contact the court before appearing at 401-626-3136. The court will make reasonable accommodations and reschedule appearances and hearings as needed.
If you have recently traveled from an area with widespread or ongoing community spread of COVID-19 and you have symptoms of the disease (fever, cough, shortness of breath) reach out to your healthcare provider for details on how to proceed with proper medical care.
Stay informed by:
---
March 1, 2021 Update
Court Notice re New Direct