Closed Cases - Archived Case Information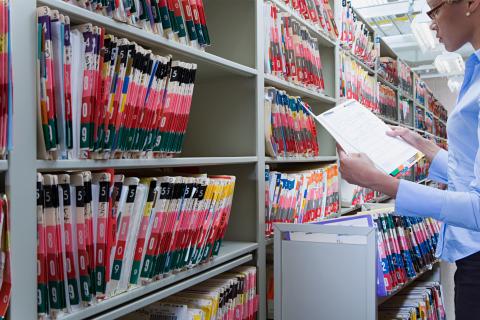 The Federal Records Center (FRC) in Waltham, Massachusetts stores inactive records. There are two ways of reviewing and/or obtaining copies of a bankruptcy case. We strongly suggest that you call before visiting the Clerk's office to verify where your case is being maintained.  For information, visit the NARA website.
To retrieve case information or copies of documents from NARA, the Transfer Number, Location Number, and Box Number must first be obtained from the Clerk's Office where the bankruptcy case was filed.  Archive information can be obtained in person, by phone, or by writing to the Clerk's office where the bankruptcy case was filed.
Option #1 Calling the FRC (781-663-0378) and requesting that your document be tranferred electronically (via download), faxed, emailed or mailed to you. There are varying fees associated with this depending on the option package chosen, however, this option is almost always less expensive than having the Clerk's office retrieve your file for you. NOTE Credit card requests will be processed within 2-3 days of the order.   Information for this option is available at NARA, click on Order Reproductions>Court Records>Bankruptcy Cases.  Click here for the Bankruptcy Order form.




Option #2 Calling (401-626-3100) or visiting the Clerk's office to order the case from the FRC. You may order the case for $64 via the Clerk's office. Various methods of payment are accepted. The case will arrive at the Clerk's office 3-5 days after the order has been placed. When the case arrives, you may view and request that copies of the file be made at .50 cents per page.
*Please Note that as of October 1, 2010,  the FRC  no longer provides on site bankruptcy court case review services to the public. This change applies to all closed business and personal bankruptcy case files that remain in legal custody of the court but are physically stored at the NARA Federal Records Center; Waltham facility.
​